Can US Electronics Contract Manufacturers Handle the China Tariffs?
Windurance
·
2 minute read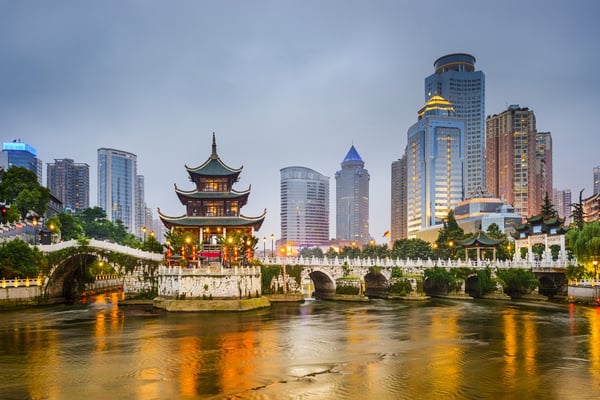 It's too early to tell with certainty how U.S. tariffs on Chinese goods implemented in 2018 will truly affect U.S. electronics contract manufacturers. The signals from major players like Cisco Systems, Apple, and IBM so far are not happy ones.
But are those signals just smoke? Those companies are certainly surviving. However, they do believe it's becoming much harder to prosper at the levels to which they're accustomed.
For smaller companies, the outlook is even less rosy. Some of them could go under, if the signals are to be believed.
A Little Background for Users of Electronics Contract Manufacturers
President Donald Trump's tariff plan places a heavy toll on electronic components, such as:
Circuit boards

Fuses

Power assemblies

Relays

Computer chips

Transistors

Switches
And the list goes on.
The fact that these tariffs are on components is worrisome because these "intermediate goods" are not like fully assembled consumer goods. Usually when tariffs are imposed, they're mostly on finished products to relieve some of the pressure on components. That's not happening this time, and a shortage of some components just exacerbates the problem.
In part, this unorthodox approach — which many economists believe is not a good one — has electronics contract manufacturers speaking out.
What Manufacturers Are Saying
Take Cisco Systems CEO Chuck Robbins, for example. He has sounded less than thrilled about the impact that component tariffs will have on his company.
"The tariffs that are suggested are across a lot of our core networking products, so it's fairly significant. … We're going to have to deal with it through our pricing, just like we've done." he said.
Meaning, of course, that the cost of the tariffs will be passed on to the product manufacturer, then the OEM company, and finally the end customer.
Apple CEO Tim Cook was more specific. He noted the tariffs will have effects on several Apple products, including the Apple Watch, Mac Mini, and chargers and adapters.
In a letter to the U.S. trade representative, Apple also addressed the idea that tariffs will fix problems with China's stance on technology:
"It is difficult to see how tariffs that hurt U.S. companies and U.S consumers will advance the Government's objectives with respect to China's technology policies. We hope, instead, that you will reconsider these measures and work to find other, more effective solutions that leave the U.S. economy and U.S. consumer stronger and healthier than ever before."
IBM also gave its two cents recently:
"Tariffs are taxes, first and foremost on American consumers. Tariffs also increase costs for businesses that import parts and components for manufacturing in the United States. … And perhaps most importantly, unilateral tariffs put at risk the opportunity for the United States to work cooperatively with allies to further open the Chinese economy which is, after all, the principal goal of this exercise."
But perhaps the darkest assessment of the effect of tariffs comes from Element Electronics, which doesn't rank among the top 10 American electronics manufacturers, as do IBM, Cisco Systems, and Apple. Element makes smart TVs, and the company is afraid the increased costs will cause one of its facilities to close.
Says Element's general counsel, David Baer:
"I can't believe the U.S. government is intentionally out to shut down our South Carolina facility. The only TV company in the world that is the subject of these … is the only company producing TVs in America. Think about that."
What the Future Holds
So where is electronics manufacturing in the U.S. going? Will it survive in anything resembling its current state if the tariffs continue? At least one source thinks that component prices will stay about the same for a little while and then spike.
After that, the scenario looks rather grim:
Counterfeiters

become a threat it tariffs cover integrated circuits.

Fake "deals" will attract under-the-gun purchasing managers.

Quality contract manufacturers will opt only for authorized distributors.

OEMs, along with new and smaller electronics manufacturers, will feel less brave about manufacturing internationally. But the giants will remain overseas, at least for a while.

More U.S.-based electronics manufacturing purchasing will shift to Mexico to take advantage of lighter tariffs between China and Mexico.
Of course, a trade deal with China could make all this moot. Unfortunately, given the signals coming out of the White House, the likelihood of that happening anytime soon seems remote.