Wind Turbine Glossary of Terms — Pitch System & More
Windurance
·
5 minute read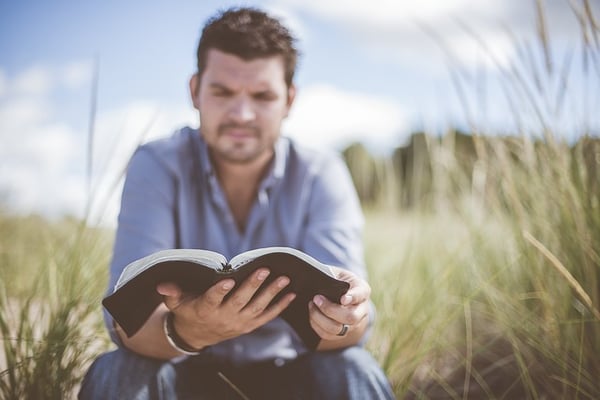 Understanding the guts and inner workings of a wind turbine require being up to speed on electronics, physics, and mechanics. Depending on how involved a wind farm owner is in day-to-day operations, it may be hard to keep up with the lingo when seeking repairs, components, or pitch systems from wind turbine parts manufacturers.
We've compiled a wind turbine glossary below. It lists terms you might come across when you need to solve a problem with the performance of a pitch system or a general turbine issue — or if you're just looking to dig into the industry!
Wind Turbine Glossary
ABCs of Wind Turbines & Pitch Control


TERM
DEFINITION

A

Aftermarket services

(AMS)

Vital to the continued success of power generation, these services provide the expertise and equipment to upgrade and maintain turbines so they operate at the highest efficiency possible.

A

Availability

Measured as a percentage, the amount of time a wind farm, individual turbine, or power station is active and available to produce power, regardless of current wind speed.

B

Battery

A device with two or more cells that provides a stored electric current.

B

Blade

An airfoil that is angled to increase or decrease wind resistance of the rotor. Standard turbines have either two or three blades.

C

Capacitor

Used to smooth and filter the flow of energy. Stores energy as an electrostatic field between two plates.

C

Controlled shutdown

This preferred method of stopping a wind turbine feathers the blades at a much slower rate than an Emergency Shutdown and causes comparatively less stress on the structure.

C

Collective pitch

A wind turbine with collective pitch can only pitch each blade simultaneously to the same pitch angle. The blades are not able to pitch independently.

C

Cut-in speed

The minimum wind speed at which the turbine begins to rotate and produce power.

C

Cut-out speed

The maximum wind speed at which the turbine can sustain power production. Wind speeds in excess of the cut-out speed will result in a controlled or emergency shutdown

D

Distributed wind

Also known as small wind or community wind, this approach usually uses smaller turbines in close proximity to the end use as a way to reduce the cost of energy for homes, businesses, and other sites.

E

EFC (Emergency Feather Condition)

A faulted condition during which a command is issued by the Main Turbine Controller or the pitch actuator itself which demands the blades to immediately and rapidly pitch to the fully-feathered position; an emergency shutdown.

E

Electrical generator

Converts mechanical energy to electrical energy.

E

Electricity demand

The amount of GWh (gigawatt hours) of electricity used by a country in a year.

E

Electrostatic discharge

An intense flow of energy between two objects such as a blade and the hub that can occur if both objects are not properly grounded.

E

Emergency shutdown

Occurs if an emergency feather condition is met. Rapidly stops the turbine by immediately pitching the blades to the fully feathered position. Can be very hard on the structure, so it's best to use a controlled shutdown whenever possible. Once an emergency shutdown is initiated, control of the wind turbine is no longer possible because the operation is conducted entirely with hardware.

F

Fatigue

An important consideration in turbine design because of the highly variable stresses wind applies to turbine components. Wind-caused structural fatigue can lead to component failure.

F

Fault

A problem with a wind turbine that could result in damage to the system if not addressed.

F

Feathering

Changing the pitch angle to turn the blades parallel to airflow to act as a brake for the rotor.

H

Historical monitoring

Examination of a wind turbine's data generated over time using supervisory control and data acquisition (SCADA) systems and condition-based monitoring systems (CBMS) to obtain the richest data.

H

Hub

The assembly that connects the blades to the main shaft and drivetrain.

H

HVRT

(high-voltage ride through)

The ability of the wind turbine system to remain operational for a brief time when power conditions rise above normal levels due to grid fluctuations or lightning strikes.

I

IEC 61400

An International Electrotechnical Commission standard for wind turbines covering all subsystems.

I

Individual pitch

Wind turbines with this are able to pitch each blade independently. This can be used for tower oscillation dampening or optimization of power production when wind speeds are varied at altitude across the swept area of the blades.

K

Kilowatt-hour (KWh)

Measures electricity based on the use of 1,000 watts per hour. Used to describe power generation or consumption rates.

L

Lifetime

The expected service life of a wind turbine, usually 20-25 years.

L

LVRT

(low-voltage ride through)

The ability of the wind turbine system to remain operational for a short time when low power or even no power is available from the grid.

M

Main turbine controller (MTC)

The brains of the wind turbine. The main controller gathers and monitors data from various components and turbine subsystems. It uses this data to determine pitch angle, yaw direction, and fault conditions as well as other necessary functions.

M

Multi-megawatt (multi-MW) turbine

Usually organized in wind farms. Provide the basis for mass energy generation.

N

Nacelle

The housing on the uppermost tower section that contains the power generation components of the turbine such as the generator, main shaft, and drivetrain.

O

Offshore

Located in shallow or deep water off the coast of many countries. Offshore wind generation is an important source of renewable energy.

O

Onshore

Among the most affordable renewable energy sources. Onshore wind turbines generate a rapidly growing amount of electricity.

P

Pitch actuator

A subsystem of the pitch control system that controls the angle of a wind turbine's blades. It includes the motor, brains, and emergency power that pitches the blades.

P

Pitch angle

Position of a turbine's blades along an arc. This angle of attack can be rotated to adjust the force applied by the wind onto the blades.

P

Pitch control

A turbine control method where the turbine blades are turned (pitched) to adjust the power output by increasing or decreasing rotor speed.

P

Pitch-regulated wind turbine

A pitch-regulated wind turbine has an active control system to vary the pitch angle of the blades in order to increase or decrease torque on the rotor and therefore power output. All modern utility-scale wind turbines are pitch regulated.

P

Power purchase agreement (PPA)

A contract between a power generator (the wind farm) and power distributor (the electric company) that sets rates and conditions for which the electricity will be purchased from the wind farm.

R

Rated output speed

The wind speed at which a wind turbine begins to generate electricity at the rated output or nameplate capacity.

R

Rotor

The complete unit consisted of the blades and the hub of the wind turbine.

S

Supervisory Control And Data Acquisition (SCADA)

A combination of software and hardware elements that allows industrial organizations to control, monitor, record, and interact with processes locally or remotely.

S

Servo

Short for servomechanism. An automatic device that uses error-sensing negative feedback.

S

Small wind

Another name for distributed wind. This encompasses wind energy used for generating power for homes, farms, and other sites requiring relatively less energy than utility-scale wind generation.

S

Stall-regulated wind turbine

A turbine without blade pitch actuators. These types of turbines have blades with a fixed pitch that cannot be changed. As wind speed approaches the cut-out speed, the aeroelastic properties of the blades act as a native braking mechanism, decreasing rotor speed and efficiency of power production.

S

Swept area

The area of the circle defined by rotating turbine blades.

T

Tip speed ratio

The ratio of a wind turbine's blade tip speed to the wind speed.

T

Tower

The structure that supports a wind turbine's rotor and other assemblies. Can be constructed of tubular steel, concrete, or lattice. Colloquially, individual wind turbines within a site are often referred to as "towers"

T

Turbulence

Rapidly varying wind speed and direction that can harm wind turbines.

W

Warning

An indication that a wind turbine problem has developed and will require attention. Does not require shutdown, but could if left unaddressed.

W

Wind farm

A collection of wind turbines with integrated operation that supply electricity, most often to the electrical grid, via at least one substation.

W

Wind turbine

Converts the energy of moving air into electricity. There are two varieties: vertical-axis and horizontal-axis with the latter accounting for the most power generation throughout the wind energy industry.

Y

Yaw

Rotation around the vertical axis to align the rotor with the current wind direction. This serves to maximize power output and minimize loading. In some turbines, yawing out of the wind is a component of an emergency or controlled shutdown operation.
Got Problems a Glossary Can't Solve?
Most industries have their own vocabulary, and the wind turbine industry is no different. It may help to get a wind turbine parts manufacturer involved directly in your efforts if you need help with:
Updating your turbine to advanced technology

Troubleshooting and repairs

Field training
Contact your manufacturer directly to see if it offers these services.